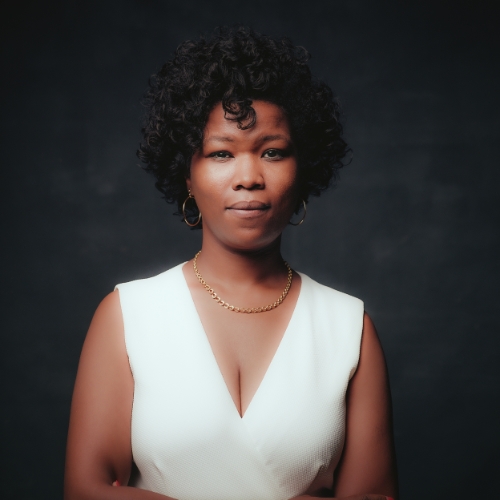 Sharlene Kemler
Chief Executive Officer
Sharlene Kemler is the founder and CEO of SK Philanthropy, an award-winning consulting firm that is redefining how culture and giving intersect in the humanitarian space. Since starting SKP in 2014, Kemler has managed campaigns for Ben & Jerry's, UN Women, Procter & Gamble, Viacom and Grey Global Group. She has advised the Marsha P. Johnson Institute, The Loveland Foundation, Keep A Child Alive and numerous other organizations on sustainable strategic development. In addition, she has established strategic partnerships for Burton Snowboards, BET, MTV, NowThis, and led a World AIDS Day takeover in Time Square. SKP has facilitated numerous celebrity partnerships, including such household names as Kendrick Lamar, Coldplay, Juanes, Snoop Dogg, Pyer Moss, Madonna, Saint Heron, and Alicia Keys. Since starting SKP, Kemler has raised over $150 million in both donations and donated services for her nonprofit clients.
Sharlene Kemler was recently named as one of ten honorees for the inaugural Black Women Give Back List—a partnership between the Women's Philanthropy Institute, The Women Invested to Save Earth (WISE) Fund, and Black Philanthropy Month. Her work has been featured in Elle, Billboard Magazine, Rolling Stone, Cosmopolitan, The Root, the Obama Foundation and CNN. Kemler is committed to inspiring both companies and individuals alike to rethink the ways they give, with a focus on community-based solutions, long-term sustainability, and meaningful impact for the communities that need it most.
SKP is focused on creating consistent coalitions that will provide sustainable giving over years, leaving the piecemeal donations that have so long plagued the philanthropic world in the past. Kemler believes in bringing companies and nonprofits together to make true and lasting change benefiting communities that are all too often denied institutional support. A former Peace Corps volunteer, Sharlene Kemler currently lives with her son and husband in Brooklyn, New York.
Hannah Tall
Director of Programs
Hannah is the Director of Programs at The Loveland Foundation. She oversees the Loveland Therapy Fund, programs and strategic partnerships for the organization.
Hannah is also the Founder and CEO of Grow Tall, a boutique consultancy focused on strengthening programs, people and partnerships alongside organizations. Grow Tall serves organizations that are committed to measurable progress in their social impact initiatives.
Hannah is passionate about "working for" communities as she likes to put it, and has been committed to doing just that for her entire career. Hannah has been a steward of growth and innovation within organizations including College Summit, the Institute of International Education, New York Presbyterian Hospital, Pace University, STOKED Mentoring, and City Year.
Hannah holds a Bachelor's in Psychology from Pace University and served J. William Fulbright Scholar to Bogotá, Colombia. With over a decade of expertise under her belt, Hannah's why for her commitment to social impact comes down to access. Designing and leading programming within under-resourced communities allows her to create systemic change and level the playing field for communities. She builds context and relationships to leverage community voices and truly make a change. She is a proud New Yorker and these days she can be found exploring food spots, bookstores and the outdoors in her new home, Los Angeles, CA.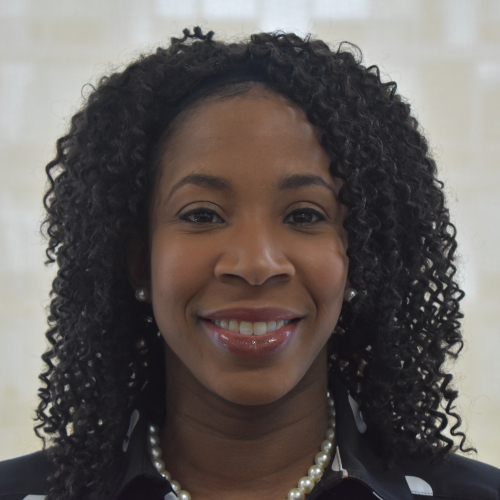 Chrystal Mason
Executive Assistant
Chrystal joined the Loveland Foundation team in March 2021 as an Executive Assistant. She supports with the day-to-day running of the business by assisting with administrative processes. Her role involves tasks such as organizing meetings, responding to inquiries, and implementing office procedures and systems. She is a graduate of Long Island University where she received her Masters in Library Science and SUNY Albany where she received her Bachelor degree.
Chrystal currently lives in Brooklyn, NY with her family. When she's not keeping busy at work, you can find her spending time with my family, chasing after her son, or reading a book.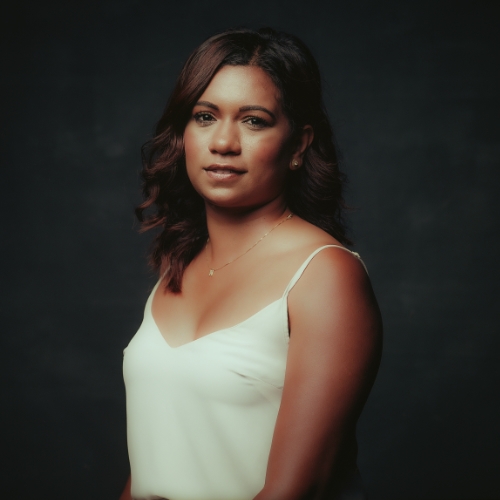 Nicky Mohamed
Development Manager
Nicky Mohamed is the Development Assistant at The Loveland Foundation. In her role she provides administrative support to the Development team, managing robust portfolios of individual and corporate donors for the organization. Nicky has a Bachelors degree in business administration from Long Island University. She previously worked in Human Resources where she planned, directed and coordinated the administrative functions of several organizations.
As a woman from the Caribbean, she is passionate about working as part of an organization that provides mental health services to women of color. When she's not working, Nicky enjoys traveling, reading, being outdoors, and spending quality time with her family.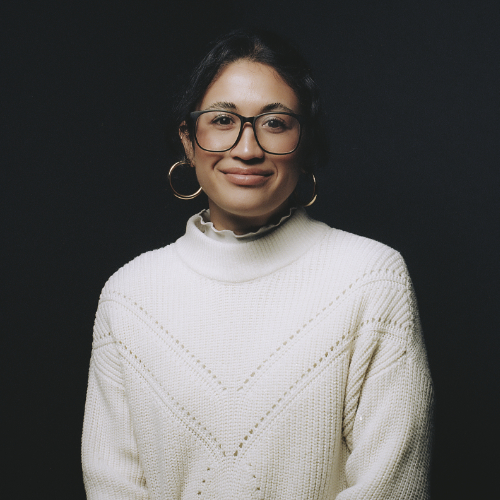 Kathryn Baron
Therapy Fund Program Associate
In her role, Kathryn supports on the operational and programmatic side of the Therapy Fund directly working with participants and therapists. Prior to TLF, Kathryn focused on the UN Women, Peace, and Security Agenda and the prosecution of war crimes, crimes against humanity, and genocide with organizations/NGOs such as the United Nations Executive Office of the Secretary General, The Global Network of Women Peacebuilders, Human Rights Foundation, and a contributing writer to Genocide Watch.
Kathryn is based in NYC and spends much of her free time exploring the city, trying new restaurants, yoga, and enjoying her kitten.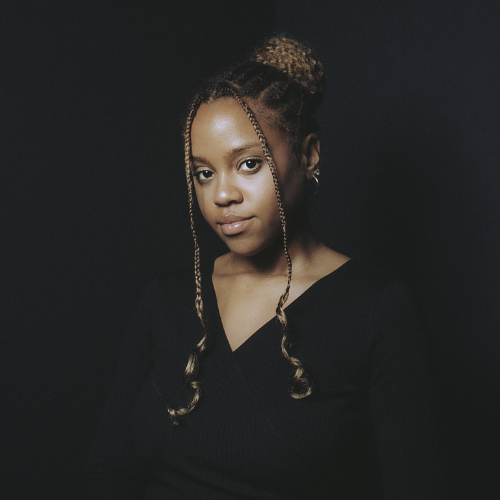 Kaylea Scott
Social Media Coordinator
Kaylea is a writer who is passionate about using her talents for a greater purpose. As the Social Media Coordinator at The Loveland Foundation, she is responsible for managing all social media accounts, creating content, and developing social media strategies. She is thrilled to join the team of an organization that focuses on uplifting black women and girls.
Before joining the team at TLF, Kaylea traveled while working as a Copywriter. During this time, she gained valuable skills and experience in creating engaging content for a variety of clients. She also developed a deep understanding of what makes content successful in the age of social media.
In her free time, Kaylea enjoys exploring new destinations and capturing the beauty of the world through photography. She is also an avid songwriter and loves to express her creativity through music.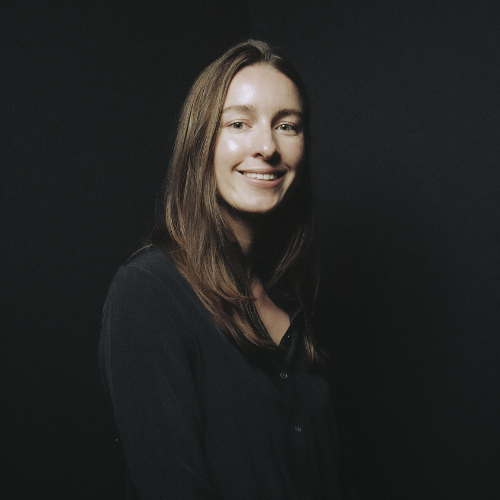 Jessica Grant
Director of Development
As Development Director, Jessica manages The Loveland Foundation's relationships with current and potential future funding partners and engages with our community of individual supporters. Jessica is passionate about building sustainable and efficient systems within nonprofit organizations to help them achieve their missions. Jessica brings seven years of non-profit experience in development, finance, and operations to TLF.
Prior to joining The Loveland Foundation, she worked at multiple nonprofits across the education, art therapy, human rights, and historical preservation spaces. Jessica holds a bachelor's in Peace and Conflict Studies from Colgate University. Outside of work, Jessica enjoys traveling, reading, and exploring food spots in New York.